Look, I could sit here and try to dissect every little thing that happens in Minions and write a pretentious review, but I'm not interested in doing that. so how about we hear what some ACTUAL KIDS thought about the movie! I asked a few kids (including my own) what their favorite part of Minions was and here's what they had to say!
Brooks: "I liked the part where the British soldiers had long hair, and I liked the part where they had underwear on. And… I think the buttcheeks part."
Kyle: "I liked the WHOLE movie, but my favorite part was the part where the Minion did the funny handshake."
Riley: "I liked the buttcheeks part."
Finnley: "I liked the part where Bob put his arms up and said "Me! Me! Me!" and then got crushed by the ice, and then when the ice fell on the monsters head."
Langton: (SPOILER!) "My favorite part was seeing little GRU at the end. The funniest part though, was when the butler made all the London guards yellow and the crowds yellow and they made the British flag minion and the minion yells "King Bob!" But it was kinda sad when the T-rex fell in the lava. I want to see it again, it was so funny."
Lycan: "I don't have a favorite part. I didn't like it. I don't like the Minions." (Mr. Sunshine over here…)
Jacob: "Minions are funny! Ba-na-na. Hahahahaha! Minions!"
Ridley: "My favorite part was the butt." (My son, ladies and gentlemen.)
Me: "Which butt?" (Yes, there was more than one butt.)
Ridley: "Bob's Butt."
Lycan: "No, that was Stuart's butt."
Ridley: "Whatever. I liked the butt part." *proceeds to run around the room screaming the word "butt"*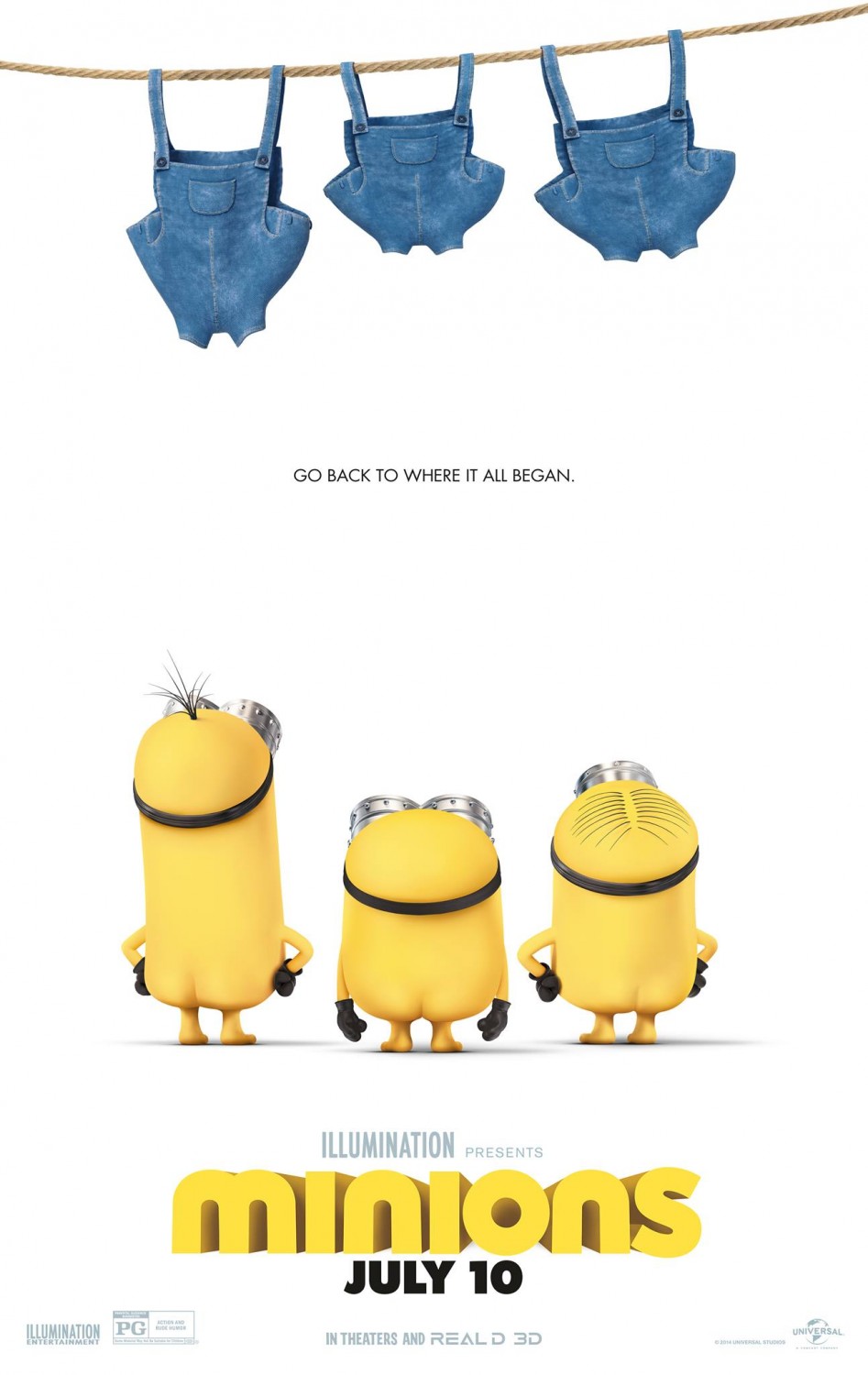 So there you have it folks! The majority of kids agree, Minion butts make the whole thing worth seeing!