———-UPDATE!———-
The 2014 GLAAD awards ceremony was held 04/12 and "Young Avengers," written by Kieron Gillen, won for best Comic!
I'll admit. I used some harsh words in the original posting here (see below) regarding the situations with DC and they way they handled stories with LGBT characters. I was speaking out of frustration at the time, and probably should have chosen my words better. I maintain, however, my opinion that when 2 separate books featuring gay characters are having "creative differences" with their writers so strongly that the writers of each respective title leave, it feels like less of a coincidence. I think they simply need to learn how to better handle these situations, and explain their side of things better, rather than just blurting out a from-the-hip defense.
With that said, DC has some great titles right now (Harley Quinn is my absolute favorite) and I look forward to more good stuff from them.
But to be back on topic…
Congrats to Kieron and the whole Young Avengers crew! You guys are doing great work at depicting a positive portrayal of LGBT characters in comics, and it clearly shows!
———————————
The GLAAD Media Award Nominees have been announced and we have the list of comics that are nominated in the "OUTSTANDING COMIC BOOK" category!
Batwoman, written by W. Haden Blackman, J.H. Williams III, Marc Andreyko (DC Comics)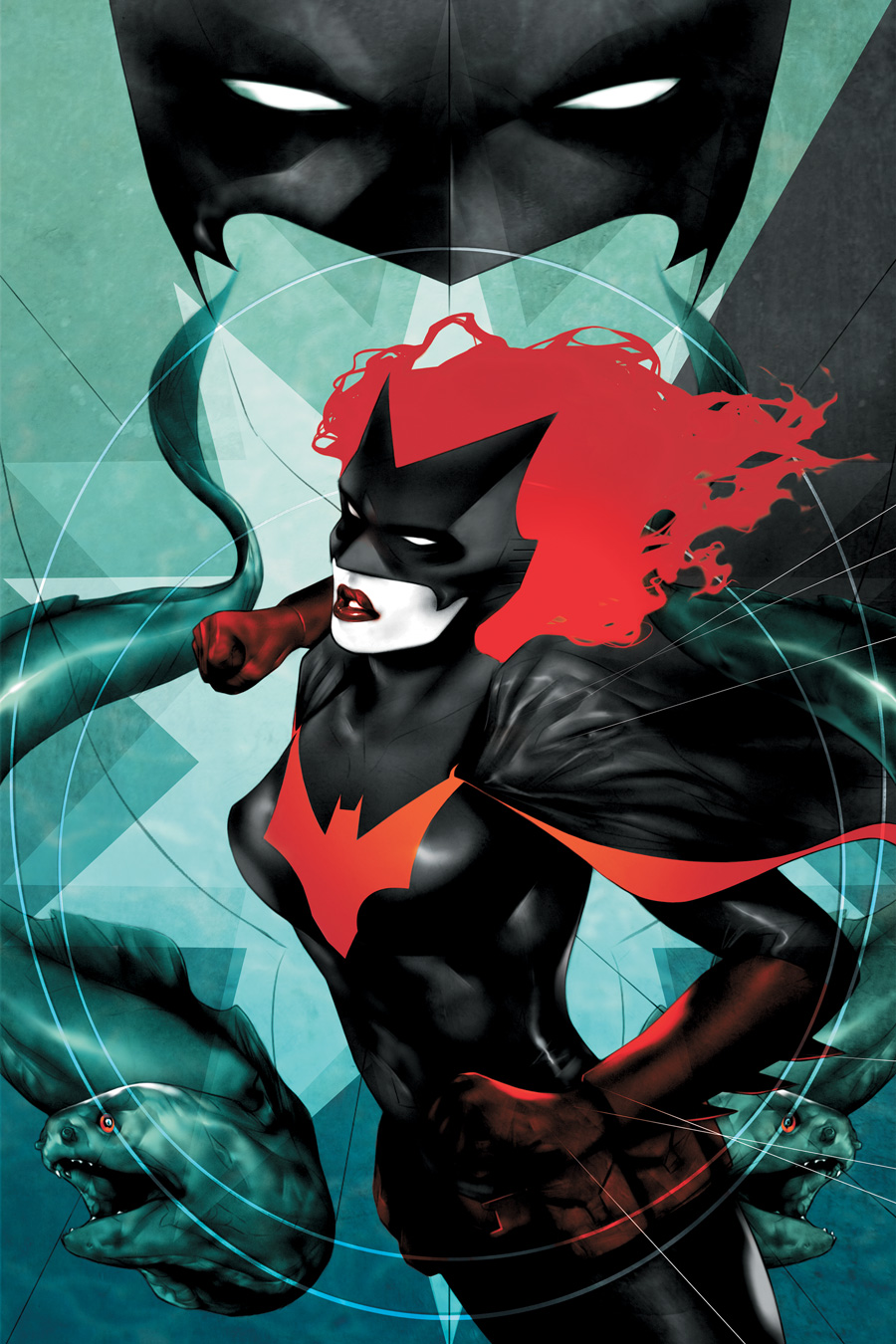 Fearless Defenders, written by Cullen Bunn (Marvel Comics)
Husbands, written by Jane Espenson, Brad Bell (Dark Horse Comics)
Life with Archie, written by Paul Kupperberg (Archie Comics)
Young Avengers, written by Kieron Gillen (Marvel Comics)
You may remember that we previously weighed in on the issue with DC not allowing Batwoman to be married and then providing, literally, the worst excuse why. It's great to see Blackman and Williams nominated for this book (again) and, as much as I love Marvel, I hope to hell that Batwoman wins this award because f— DC Comics. (Sorry. I'm still also a little pissed about the causal death of Earth 2's Green Lantern, who was also gay, even though writer James Robinson denies that Alan Scott's sexual orientation had anything to do with the "creative differences" between himself and DC… so that's bleeding through here a little also.)
Anyway… previous winners include: Kevin Keller by Dan Parent (Archie Comics), X-Factor by Peter David (Marvel Comics), Detective Comics by Greg Rucka (DC Comics), Strangers in Paradise by Terry Moore (Abstract Studio), Fun Home by Alison Bechdel (Houghton Mifflin), Catwoman (DC Comics), and Green Lantern (DC Comics).
To see the list of all the 2014 nominees, go here: GLAAD Media Award Nominees Announced