A couple of weeks ago we brought you some great new series starting with #1 issues from Marvel, and last year we let you guys know about some MarvelNOW new series that were going to start, and all of those have since been released. Here again are some new #1's from Marvel that will be releasing over the next few weeks…
New Warriors #1 / 2.19.14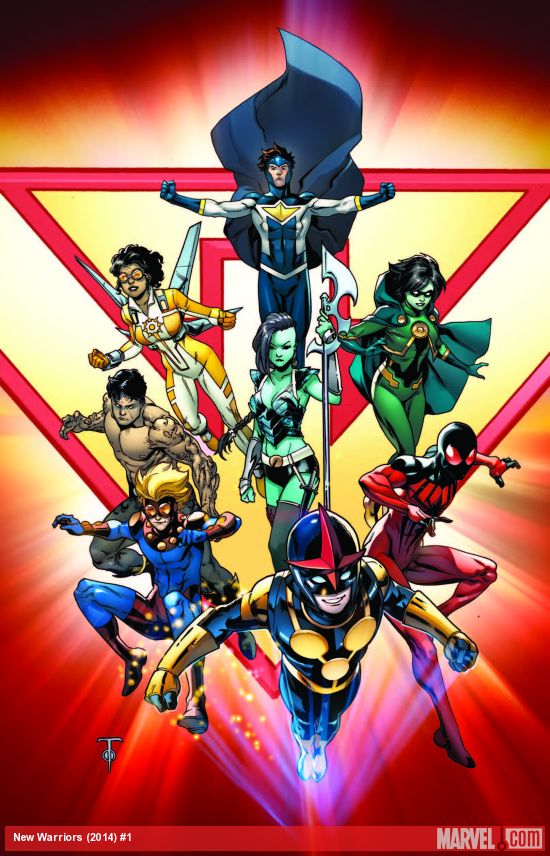 Think, Marvel's version of Young Justice.
Dexter Down Under #1 / 2.19.14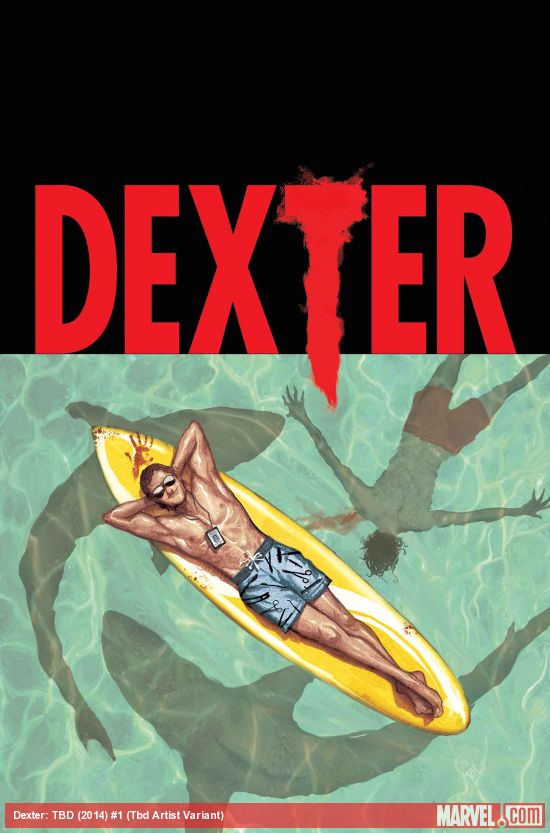 "It's a new, blood-soaked adventure starring Dexter Morgan, who isn't just Miami's #1 forensic blood splatter expert…he's also a serial killer who targets other serial killers!When Dexter travels down under, he quickly discovers that sharks aren't Australia's only deadly predator!"
REVOLUTIONARY WAR: SUPERSOLDIERS #1 / 2.26.14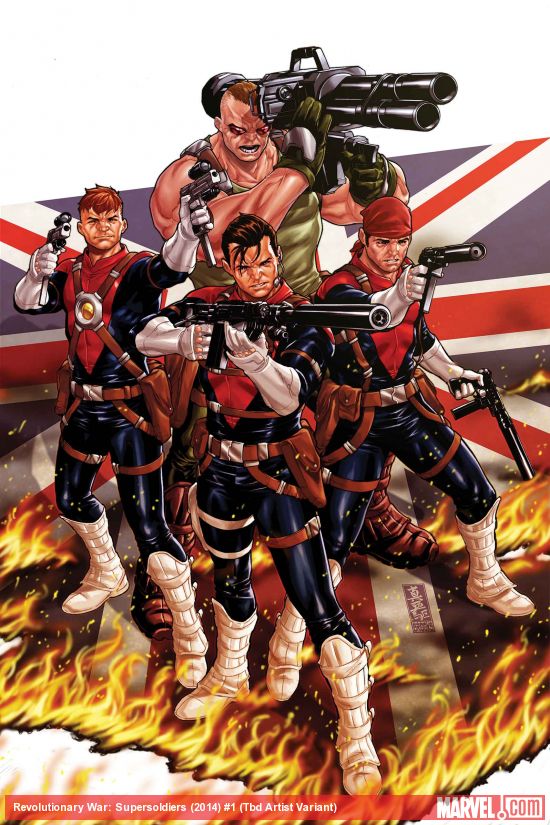 "Some of the most popular heroes of Marvel UK return for SUPERSOLDIERS – and where the Supersoldiers go, trouble isn't far behind!It's the Supersoldiers versus Mys-Tech in all-out war!When a vast army of Mys-Tech Psycho Wraiths come calling on a small Scottish town, it's up to the Supersoldiers to put them down for good!"
Fantastic 4 #1 – 2.26.14
"The world's greatest comics magazine begins anew with Marvel's First Family, the Fantastic Four! But as the brilliant MR. FANTASTIC, the compassionate INVISIBLE WOMAN, the ever lovin' THING & the hot-headed HUMAN TORCH embark on a strange mission, they aren't met with new beginnings, but an untimely end! As the family of cosmic explorers head towards their darkest hour, who could possibly be behind their downfall? And how is one of their oldest enemies, the sadistic dragon known as Fing-Fang-Foom involved?"
WOLVERINE & THE X-MEN #1 / 3.5.15
"World-famous X-Men Wolverine, Storm, and a star-studded faculty must educate the next generation all-powerful, but inexperienced mutants! But with their own lives steeped in deadly enemies and personal crises, how can the X-Men guide and educate—let alone defend—the school? At the Jean Grey School, you never know who will enroll…or who will lead the class! And what mysterious organization waits in the shadows to destroy Wolverine's mutant sanctuary?"
MOON KNIGHT #1 / 3.5.14
"Marc Spector is Moon Knight!…Or is he? It's hard to tell these days, especially when New York's wildest vigilante protects the street with two-fisted justice and three—that's right, count 'em—different personalities! But even with the mystical force of Khonshu fueling his crusade, how does the night's greatest detective save a city that's as twisted as he is? The road to victory is going to hurt. A lot. Marvel's most mind-bending adventure begins NOW as Moon Knight sleuths his way to the rotten core of New York's most bizarre mysteries!"
Avengers Undercover #1 / 3.12.14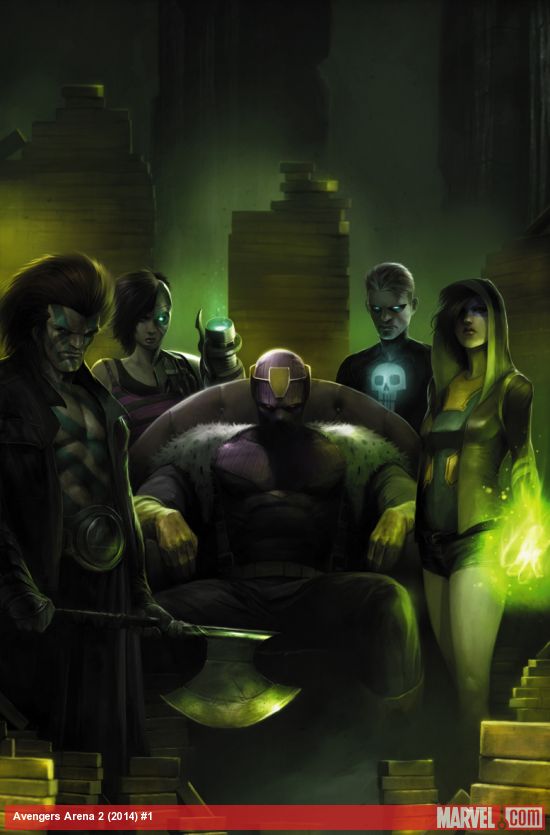 "WHEN TEEN HEROES INFILTRATE THE MASTERS OF EVIL, WHO WILL BREAK BAD? Damaged by their experience in Murder World, five conflicted young superhumans go rogue and infiltrate the Masters of Evil, planning to bring the Avengers' rivals down from within. But the longer the teens spend undercover, the more they descend into darkness, and as they start to build relationships with these multi-layered criminals, the line between good and evil blurs. What will happen first…joining the Masters for real, or getting exposed and killed?"
Captain Marvel #1 / 3.12.14
"Hero! Pilot! Avenger! Captain Marvel, Earth's Mightiest Hero with death-defying powers and an attitude to match, is back and launching headfirst into an all-new ongoing series! As Captain Marvel, a.k.a. Carol Danvers, comes to a crossroads with a new life and new romance, she makes a dramatic decision that will alter the course of her life and the entire Marvel Universe in the months to come. It's time to go HIGHER, FURTHER, FASTER and more in the most super-powered comic around!"
REVOLUTIONARY WAR: MOTORMOUTH #1 / 3.12.14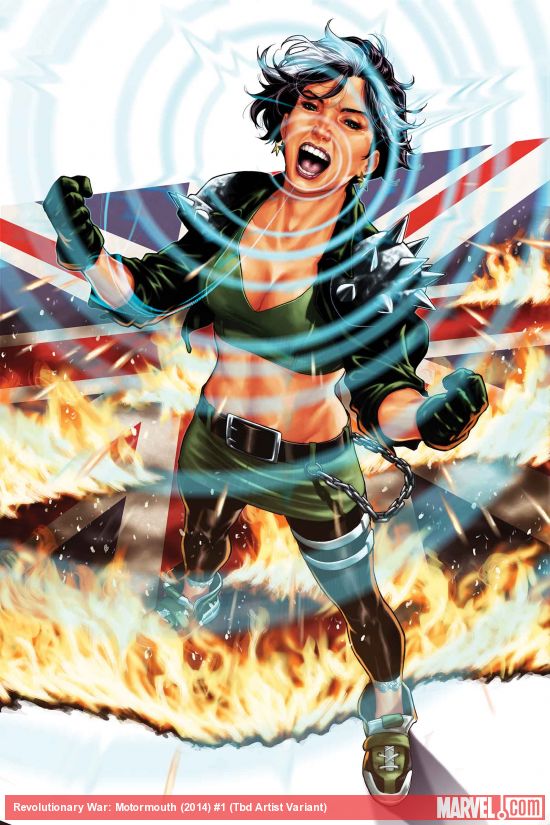 "Colonel Liger, formerly of the evil organization Mys-Tech, has started working as an agent of MI:13, Mys-Tech's rival agency.Not everything is as it appears, though – because Liger has just discovered that his old team, The Warheads, are still alive – and nothing's going to stop him from finding them."
SECRET AVENGERS #1 / 3.12.14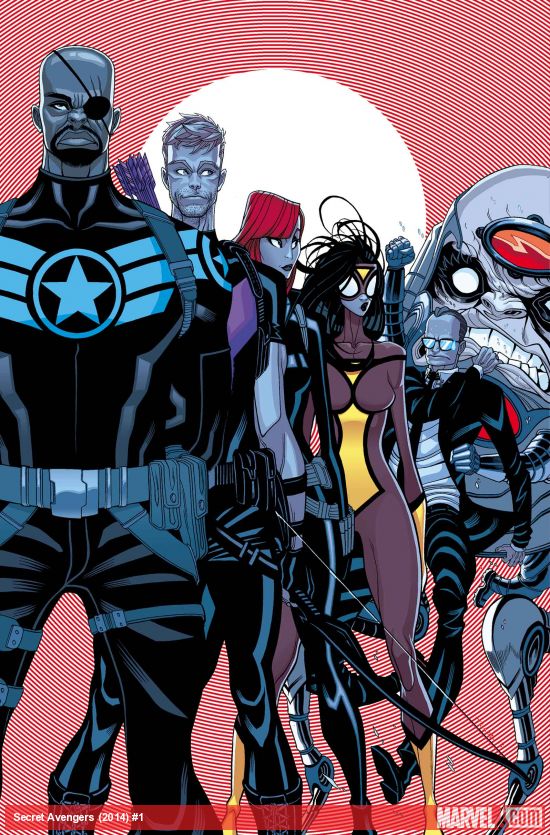 "The all-new Secret Avengers are ready to get started. Are they going to be the world's most effective secret squad? Or will their personal issues tear them apart? U-DECIDE! Three missions kick off at the same time: one in the space, one on the ground…and one in the air. And no one's ready. Except for the attackers. Russian spa. Helicarrier. Space station. Falling satellites. A hired hitman with nothing to lose. The Fury. WAIT. Yes. THE FURY. Why is Hawkeye still around? And why are these people chasing him? Why are Black Widow and Spider Woman in a Russian spa? Do questions in teasers excite you? RUN THE MISSION, DON'T GET SEEN, SAVE THE WORLD. NOW!"
So if you don't already have any of these on your pull-list, call up your comic shop and tell 'em which ones you're interested in. And if you're not currently reading any comics, I hope you'll consider picking one of these up and giving 'em a try. For more on these, and other, great series, check out our source, Marvel's Release Calendar.