Your local comic shop is stacked with some great new comics today. Some of which are brand spankin' new Marvel #1's. If you've been interested in getting into reading comics, this is a great opportunity to jump on board a great new series. Check out the new series' available today!
LOKI: AGENT OF ASGARD #1 (You know you love him…)
"Old God – New Trickster! Kid Loki's all grown up – and the God of Mischief is stronger, smarter, sexier and just plain sneakier than ever before. As Asgardia's one-man secret service, he's ready to lie, cheat, steal, bluff and snog his way through the twistiest, turniest and most treacherous missions the All-Mother can throw at him… starting with a heart-stopping heist on Avengers Tower – and the death of Thor! And that's just the beginning! Would we lie to you? This is LOKI, true believer – we're lying to you RIGHT NOW!"
WOLVERINE #1 (Now with 100% more guns)
"WOLVERINE NO MORE? After the events of KILLABLE, Wolverine has something to prove. Before he can take on Sabretooth again, he'll need to build himself back up, get better and stronger than he's ever been…but it's not as easy as he thought, and he'll soon find himself turning to other means of revenge when the normal channels don't seem to be working fast enough. Can he fight back his demons, or is this the beginning of a Wolverine who's gone to the dark side?"
THE PUNISHER #1 (Let's not kid ourselves… you know what you're getting into here…)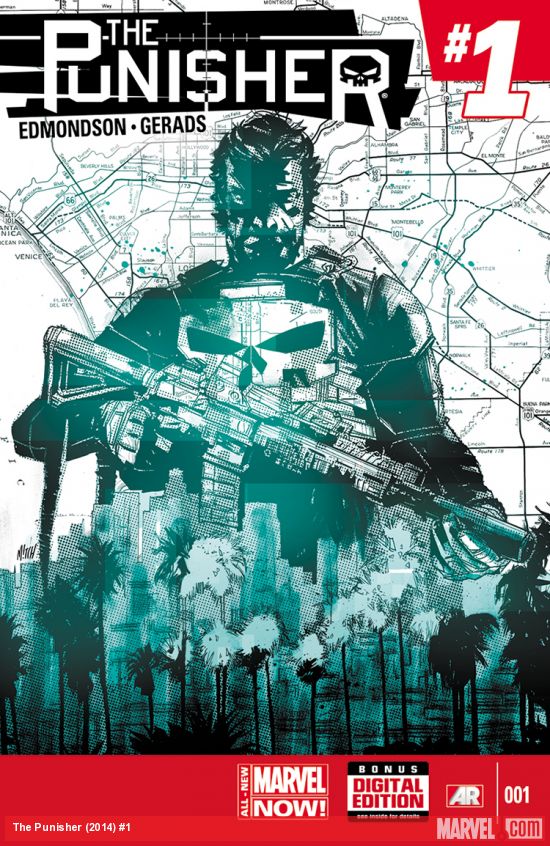 "For years, The Punisher has waged a war on crime in New York City with an array of very large guns, but a lead on a major source of drugs, weapons, and more has set his many sights due west. NOW! Frank Castle's in the City of Angels, looking to give the devil his due. Things aren't all they appear, though, with a highly trained military hit squad hot on Frank's tail. Caught between a posse of Punisher predators and targets of his own one-man-war, Frank's manifest destiny may be a shallow grave!"
MS. MARVEL #1 (This one I'm REALLY excited about!)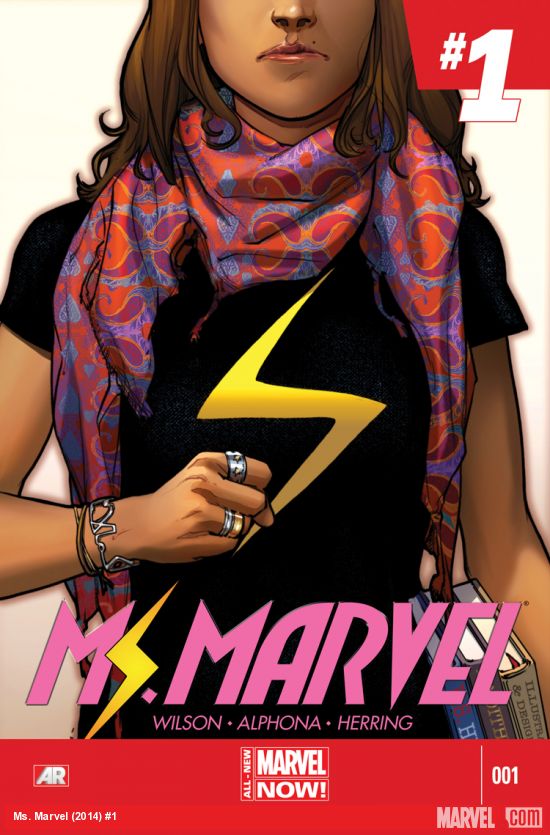 "The legend has returned! Marvel Comics presents the all-new MS. MARVEL, the ground breaking heroine that has become an international sensation! Kamala Khan is just an ordinary girl from Jersey City–until she is suddenly empowered with extraordinary gifts. But who truly is the all-new Ms. Marvel? Teenager? Muslim? Inhuman? Find out as she takes the Marvel Universe by storm, and prepare for an epic tale that will be remembered by generations to come. History in the making is NOW!"
So run out to your local shop and pick up one of these first issues and start reading a great series!
Source: Marvel Comics Release Calendar