2016 has been… well, it's left a lot to be desired. And even that is a *drastic* understatement. If you could personify the year it would easily be King Joffrey; A cruel, inherently evil little $h1+ with no regard for human life that we all just want to watch die a painful, painful death.
That being said, there have actually been some cinematic bright-spots on this incest-born bastard of a year, and we decided to share a few of our favorites with you, our beautiful, adoring tolerating readers! Enjoy!
Jeff
Captain America: Civil War
I wrote in the summer of 2015 of my fear that the Marvel Cinematic Universe may be over saturating us with too many movies and too many heroes.
"Civil War" proved my fears to be foolish. The third Captain America movie was arguably the best MCU movie so far. And it wouldn't have been if it hadn't been for all those previous installments developing the characters so their appearance in "Civil War" could be so effective.
Though it wasn't perfect, "Civil War" put the MCU in a new direction that will keep those large box office gates rolling in.
Deadpool
While "Civil War" was the champion of the traditional modern era superhero movie, 2016 also featured darker, more mature super hero fare. And leading the pack among these darker pictures was "Deadpool."
"Deadpool" ignored every convention the MCU has created in the last decade. Earning an "R" rating for its mature themes and violence, "Deadpool" was what so many traditional comic book fans have been calling for in a superhero movie.
Throw in a fantastic performance from Ryan Reynolds, some well-deserved mocking of other Marvel properties, and a promotional campaign that might have been the year's best helped make Deadpool one of the early hits of 2016.
Cam
Rogue One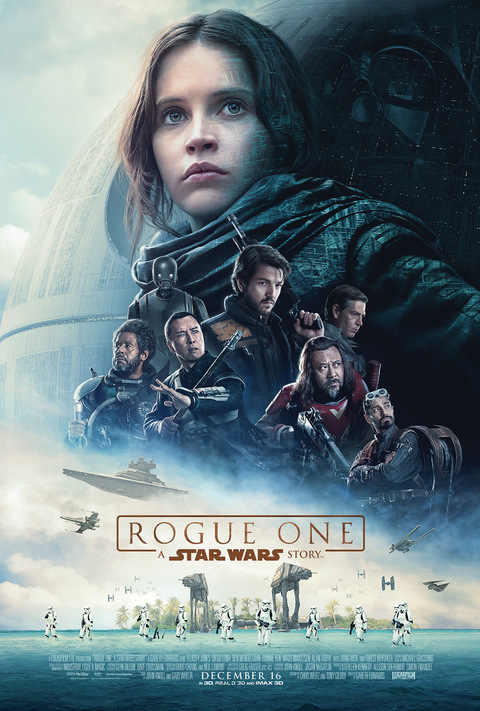 Man, what a fantastic ride "Rogue One" was. Not only are introduced to some really awesome characters, we also get to see Vader really let his hair down… you know, if he still had hair instead of a mess of burn scars and regret. Anyway, I loved that so many characters from both the prequels and the original trilogy made appearances – Red and Gold leader (from "A New Hope") are leading their squadrons during the attack on Scarif, Dr. Evazan and his butt-chinned friend are still jerks, and NYPD Blue's Jimmy Smits returns as Bail Organa – plus Felicity Jones is great as the lead role, and K-2SO is just, like, so sassy. Ultimately though, it's Donnie Yen that steals the show. His blind monk/defender of the Temple of the Whills is just so awesome. Rogue One definitely sets the bar really high for the Star Wars anthologies.
Passengers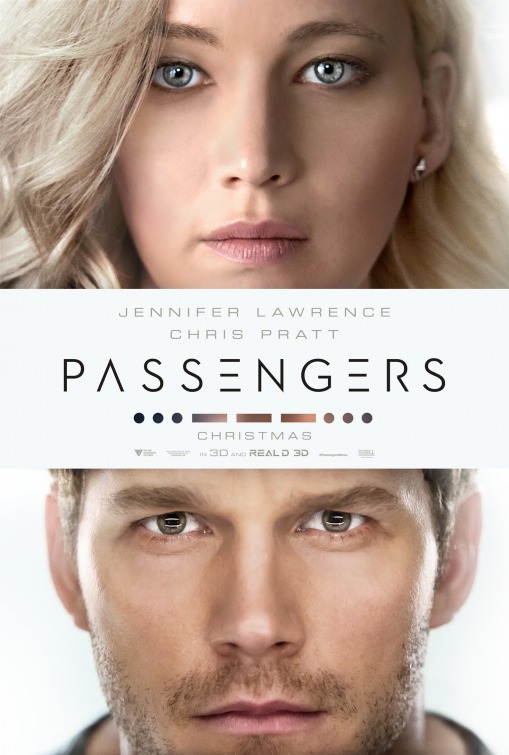 I was originally going to use my second spot to talk about "Fantastic Beasts and Where to Find Them" (it's great you should see it), but "Passengers" isn't getting the love I think it deserves, so here we are.
"Passengers" is a really fun sci-fi film, with an interesting premise, a great cast, and a sleek-as-hell spacecraft.  If you look up the reviews (particularly the critic reviews) on Rotten Tomatoes, you will notice that it is hovering around 30% right now, while the unprofessional simpletons known as the 'audience' seem to enjoy it, giving it an average of 70%.  I must be more simple than most, because I loved it.  In a world filled with sequels, movies based on books, movies based on videogames, and the ever constant reboot, it's refreshing to see something original.  And if that doesn't win you over, you get to see Chris Pratt's butt.
Honorable Mention – "The Hollars" with John Kr.. Kraz… Jim from "The Office" is a really great independent Dramedy that was more emotional than expected.
Stephen
Here's the thing… if I'm being honest, most of my favorite movies this year are ones I already wrote entire reviews on (The Witch, Doctor Strange, Deadpool, 10 Cloverfield Lane), so I'd like to mention a couple movies that I loved this year but haven't already "waxed eloquent" about. (Don't act so surprised. I did the same thing last year.)
Arrival
There are alien invasion movies, your standard Independence Day type invasion movies, and then there's Arrival. It plays more like a modernized Twilight Zone story than it does like War of the Worlds. Not that I'm bashing those other flicks. They're fun in their own way. Arrival is just… more substantial. It's actually hard to talk about, or even compare to other films, without giving anything away. The film is directed by Denis Villeneuve, who is the brilliant mind behind Sicario, as well as the upcoming Blade Runner sequel, Blade Runner 2049. Time will tell how that turns out (I have high hopes), but for now, as much as I loved Sicaro, Arrival stands as his masterpiece. It has depth and emotion that alien invasion movies just haven't ever captured, or even attempted to capture, before. The main cast is Amy Adams, Jeremy Renner, and Forest Whitaker. Adams plays a linguist who is brought in to attempt communication with aliens who've landed on earth, Renner is a theoretical physicist with whom she is partnered, and Whitaker is the military colonel who brings them in. Near the end, as the hidden elements of the story begin to reveal themselves, you just kind of sit there stunned, jaw hanging down, and the emotion hits you hard, and heavy. Arrival isn't just good, it's beautiful.
Don't Breathe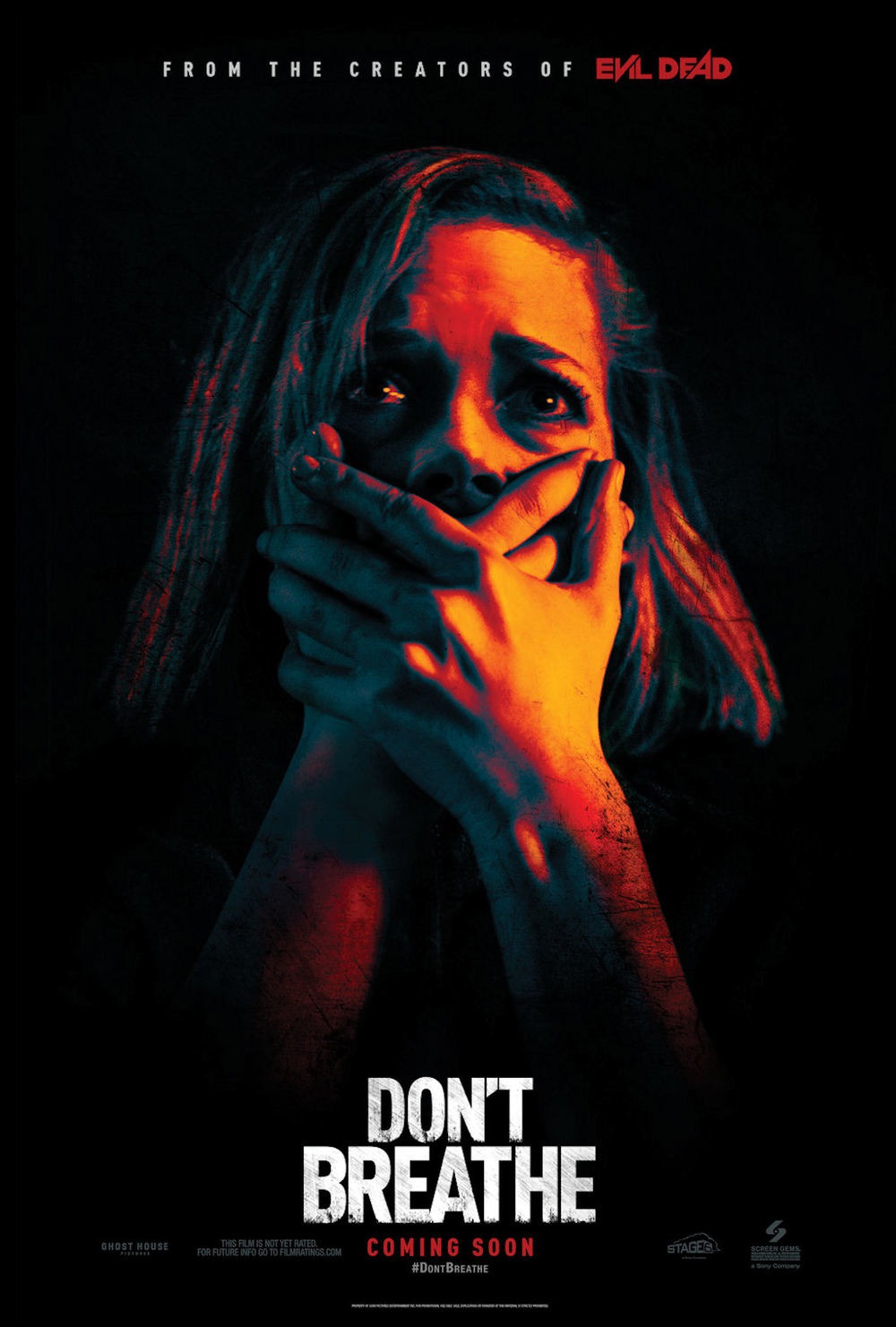 I love horror movies, of all kinds. Slasher, monster, demonic possession, torture, etc. If it's scary and violent, it's for me. The best, though, is when a horror movie can be intense without anything supernatural, and even attempt to be almost realistic, or are based on something real. Ravenous was like that, Kevin Smith's Red State is like that, and Don't Breathe is like that. It's directed by Fede Alvarez, who made the Evil Dead reboot from a few years ago (which was absolutely perfect). Don't Breathe is about three people break into a blind man's house with the intention of robbing him, but they get much, MUCH more than they bargained for. Again, as with Arrival, I can't say too much, but suffice to say, the ending is @#$%ing CRAZY, and there is an item used, in an abstract way of the word "used", that you never see coming, and will never be able to forget. If there is one 2016 movie that I wish everyone would see, it's this one.