It was recently announced that Tim Miller, the director of Deadpool, had left the film's sequel due to the commonly used explanation of "creative differences." Apparently there just happened to be so many people simultaneously trying not to do any work, or pay attention to their loved ones, and therefore this seemingly innocuous news sent the internet into eruption! "MY GOD HOW WILL WE GO ON!" I myself wasn't immune to the uproar. I believe my initial reaction, without having all the details, was mostly a barrage of expletive-laced insults aimed at the FOX executives. Then upon hearing that it was actually "creative differences" with Deadpool star, and all-around great guy, Ryan Reynolds my insults redirected from FOX execs and took aim at Miller himself. I'm #TeamReynolds all the way and I will not stand for that s**t. Finally, I ate a Snickers, calmed my tits, and reminded myself that this is all just business and there's no cause for alarm. Tim Miller did a phenomenal job on Deadpool, but the extent of his involvement on the sequel, at this point anyway, was script work. He hadn't actually signed on to direct yet anyway, so it's not quite as crucial as myself, and all the other bored neckbeards made it out to be.
(Side note: There are also rumors that his departure could have been due to a disagreement with FOX over what the budget of the film should be.)
Then came the petition… Apparently, some asshat thought it would be a good idea to get people all riled up over the possibility of Quentin Tarantino taking on directing duties for Deadpool 2. First: sit the f**k down, Tarantino wouldn't do this in a million years, or for any amount of money that FOX could possibly afford. Second: His style is so different from the tone of Deadpool that it would never feel right. Just because someone is a good film-maker doesn't mean that they should do everything you want them too. I love The Witch, but it wouldn't be a good idea for the director, Robert Eggers, to take on a Spider-Man film, because what he's great at and what the nature of that character requires are two completely different things. (Although, I will say, I bet he could direct the s**t out of a Morbius short film. Get at me, Rob. I gots some ideas fo ya.)
Apparently, people are also throwing out names like Mathew Vaughn, Guy Ritchie, Edgar Wright (OK this one I could actually see working out), and even Seth Rogen & Adam Goldberg. Plus, there's people out there who are clearly great at action-comedies, like Paul Feig and Phil Lord & Chris Miller. Again, all great people who have done great work, but none of them have quite the right… Je Ne Sais Quoi… to capture what Deadpool requires.
So where does that leave us… Well, just who would be qualified to direct Deadpool 2? Deadpool was Tim Miller's first time directing. That was a gamble with a YUGE payoff in the end. For the sequel you want someone who has at least a couple projects under their belt; someone with a fresh perspective, who has proven that they can at least maintain the tone of the first film but also add their own special touch and expand beyond what we've already seen. They also need to be able to sync well with Ryan  Reynolds, because the man IS Deadpool. He rightly deserves to have at least half of the creative input for the character since he's the man under the mask. Plus, Deadpool 2 has to be literally the funniest f**king movie on the planet.
I have scoured my brain to bring you a list of "up-and-comers" and some established filmmakers who I believe have the ability and vision to take Wade by his tiny baby hand and walk with him into the world of "Successful Sequels That Are At Least Comparable The First." (We're still working on that label name.) The list in no particular order is as follows:
Tommy Wirkola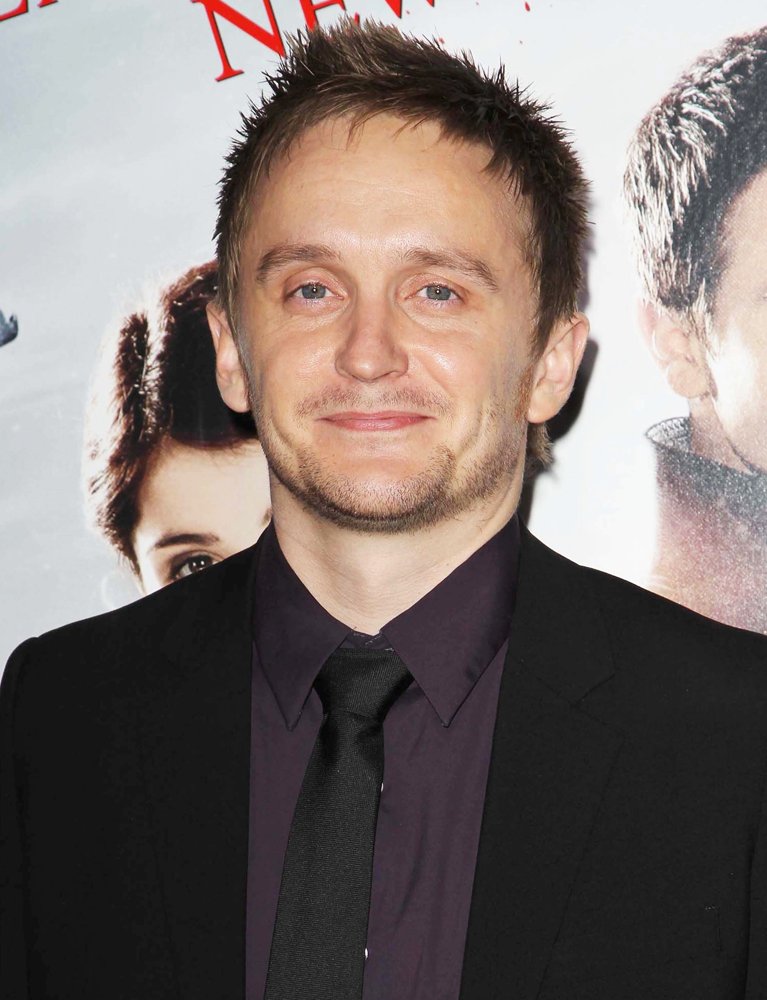 Wirkola would be most known for writing and directing Hansel & Gretel: Witch Hunters. A film that, while didn't garner much critical acclaim, was received decently by audiences, as it made over $225 million off of a budget of about $50 million. What you may not know is that he's also responsible for the cult hits Dead Snow and Dead Snow 2: Red vs. Dead. Both films have been massive critical successes. Wirkola knows how to make a funny movie with an balanced level of action and fright. Not that Deadpool 2 would need the added fear-factor, but hey, it doesn't hurt to have someone around who has a knack for it, especially if they wanted to introduce lesser known villains like Black Talon or Slayback.
Eli Craig
Craig started out acting in films like The Rage: Carrie 2, and Space Cowboys, where he played the younger version of Tommy Lee Jones' character Hawk. He went on to make the brilliant and hilarious Tucker and Dale vs Evil in 2010. After that film turned out to be a critical hit he was tapped to helm the pilot for the Zombieland TV show. That wasn't quite as well received. I maintain that this is in no way a misstep on Craig's part. Look, SOMEBODY was gonna make that show. He gave it his absolute best and there are some quality jokes in there, but recreating the dynamic of that phenomenal cast with actors you can pay a whole lot less was always gonna be a problem, and there was nothing he could've done about that. (He's currently shooting a film titled Little Evil, with Evangeline Lily and Adam Scott, that not much is known about.) T&D is one of the funniest horror-comedies that's ever been made, and I think Craig absolutely has what it takes to keep Deadpool's middle-school sense of humor feeling fresh while capturing intense, smaller scale action sequences.
Rawson Marshall Thurber
Not only is Thurber a handsome bastard the will steal not only your girlfriend but your sister, mom, cute aunt, ugly aunt, AND gam-gam, he's also a seasoned writer and director with films like We're The Millers and Central Intelligence in his repertoire. Oh yeah, and a little movie called DODGEBALL. Ever heard of it? Of course you've f***ing heard of it. It's the actual definition of awesome. It solidified Vince Vaughn's place as a comedy juggernaut, gave us the closest thing we'd ever get to Ben Stiller replaying Tony Perkis, and might be one of Rip Torn's all-time best performances ever. Central Intelligence came out earlier this year and has already secured a spot as one of the best action-comedies this decade. Even We're The Millers was a massive financial success, making $270 million off of a budget of $37 million. The guy knows funny, plus he's proven he can craft an action film, AND who wouldn't want to see that dapper fella standing next to Ryan Reynolds on the red carpet…?
David Gordon Green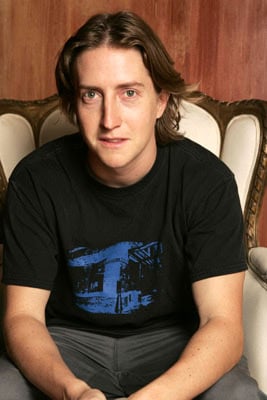 Green is easily the most experienced of this bunch. He's produced several comedy series, including Eastbound & Down and Vice Principals, and he directed Pineapple Express, which has some of the best lines Danny McBride has ever delivered on screen, and is also responsible (alongside Hot Fuzz and Tropic Thunder) for reigniting the R-rated Action/Comedy craze we've been enjoying. He's also the brains behind the movie Joe, from a few years ago, which saw Nic Cage give his best performance since… hell, I don't know… Adaptation? If he can do THAT, he can do ANYTHING. Green is a master of making funnier things either remain as funny or be funnier, plus he has an understanding of how to apply action movie dynamics to that formula. He also, however, knows how to make a dramatic film with tension, and Wade has some things in his past, some very emotionally heavy things, that would be brutal to see explored on screen alongside all the brain-exploding-headshots and fart jokes. It's all about balance, people.
Christopher Landon
You're looking at that name and you're all, "Landon… Landon… that sounds so familiar." Well, you're right. Chris is the son of Bonanza's own "Little Joe", Michael Landon. Hollywood heritage aside, Christopher is an extremely talented writer and director. He wrote Disturbia (No, not that one. This one.), as well as many of the Paranormal Activity films, and he even directed Paranormal Activity: The Marked Ones. The main reason he makes my list, though, is Scouts Guide to the Zombie Apocalypse. That movie made made me laugh so hard, and it had some really incredible small-medium scale stunts that I think show he's capable of taking on bigger ones. The humor of that flick though, man, it almost dead on matches the humor of Deadpool, which is just basically just grown-ups making middle school style jokes with adult content, and Scouts is high-schoolers making middle school style jokes with adult content, so… I think you catch my drift.
Jason Lei Howden
Howden isn't just the final name on my list chronologically, he was actually a last minute addition entirely. While I was researching some other films mentioned above I was reminded of his directorial debut Deathgasm, and decided to look into his past work more. Now, Deathgasm is probably one of my favorite movies of the last few years, and not just because it revolves around dudes who play in a black/death metal band (I'm a HUGE metalhead), or because it's one of the most beautifully gruesome horror movies to grace the screen in years. Well… OK, maybe it's entirely because of both of those things. But once I began researching Howden's career I instantly realized why he'd be perfect to take on Deadpool 2. See, Howden was a part of the visual effects teams on films such as Man of Steel, Ghost Rider: Spirit of Vengeance, The Avengers, and The Wolverine; as well as Prometheus, and all 3 Hobbit films. I mean… right? Say what you will about some of these flicks, but it's 100% undeniable that they are all massive visual accomplishments. Tim Miller also had visual effects work in his background before taking on Deadpool. (He worked on Scott Pilgrim vs. The World, and was the second-unit director on Thor: The Dark World.) When you think back to that car chase/crash sequence, or the ending where the "helicarrier" comes crashing down and all the insanity of that, and what must've gone into visualizing those scene… It starts to make sense that someone with that skill set would be a perfect choice. Plus, much like with Scouts Guide, Howden proves in Deathgasm that he can capture "lewd" humor in way that doesn't feel like you're just hearing the same 4 dick and fart jokes over and over, which is something Deadpool also easily achieved. Plus again, I just really like the idea of the director of Deadpool 2 being a metalhead so that there's a possibility for a Cryptopsy cameo. (They're Canadian just like Ryan Reynolds and Deadpool! THIS HAS TO HAPPEN.)
Look, I get that at this point there may seem like no perfect choice. I'll be the first to admit that I don't even have complete faith in *all* of my picks. There was no way of knowing how it would work out with Miller on the original though, and I think that risk is what made Deadpool so exciting and such a success. They threw caution to the wind and made a bat-s**t-crazy flick with outlandish humor and excessive violence and now it's, among many other accolades, the highest-grossing R-rated film of all time. So let's just all try to agree that a lower-profile director provides us the best chance at risky film-making which in turn provides us the biggest opportunity for a grand payoff. Or, I guess, it also provides us the best chance for a massive failure… huh. S**t.