It's the beginning of a new year, and thank the gods that we left 2016 behind us. A new year brings people going to the gym, saving money, and everyone trying to change their personalities. But for this guy a new year brings new video games to enjoy so here are the top 5 games to look forward to!
1) Legend of Zelda: Breath of the Wild
Although this game doesn't have a release date yet it is scheduled to come out this year. For those of you who have lived under a rock this game has been in development for years now and this is the year we are supposed to finally play it! Breath of the Wild puts Link in a world where (Nintendo has quoted many times) everything you see you can go to and touch. This game feels like a Legend of Zelda/Skyrim combo because it has cooking, magic, multiple dungeons, and hours upon hours of gameplay. This game will be released on Wii U and the brand new Nintendo Switch.
2) For Honor (February 14th)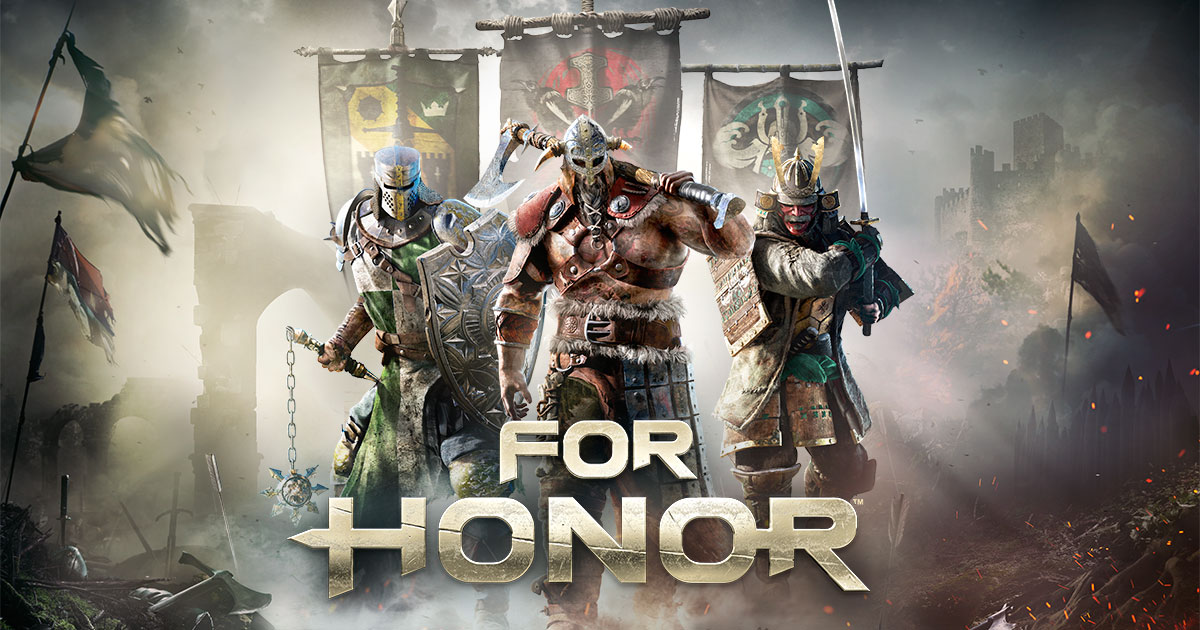 This is a spectacular game that I am personally ecstatic to get my hands on. This game lets you take control, play, and command as armies of Samurai, Vikings, and Knights. You get to go into an all-out battle as one of your factions and have hand to hand combat as a player trying to conquer the world. The game is made by Ubisoft Montreal (Creators of the Assassins Creed Series, Watchdogs, and the Far Cry series) and it looks absolutely beautiful. If you have always wanted to know who wins in a fight between Samurais, Vikings, and Knights then this game is for you.
3) Horizon Zero Dawn (February 28th) (PS4 exclusive)
This is a PS4 exclusive, and so everyone who owns this console needs to own this game and here is why… It takes place in a post-apocalyptic world that is controlled by "dinosaur looking machines." The main character is an archer named Aloy who is trying to help other tribes and people in the open world around her. The company who made this game is Guerilla Games (who is responsible for the Killzone series) and they say that this game has no load screens whatsoever. For those of you who love games that you build your character up by scavenging the world then this game will be a hit with you.
4) Tom Clancy's Ghost Recon Wildlands (March 7th)
For those of you who have loved the Tom Clancy games, this is the newest one in the series and let me tell you this one will not let you down. Is has been 5 years since we had a Ghost Recon game and this one looks like a wonderful addition to the franchise. Developed by Ubisoft, It's completely open world which is the first of its kind and you have 4 different playable characters who are working to take down a drug cartel in Bolivia. The graphics are absolutely stunning and the gameplay is extremely smooth. There isn't a lot of information for Wildlands as of right now, but in the next couple of months before the release I am sure there will be.
5) Resident Evil: Biohazard (January 24th)
For those of you who love the Resident Evil series (Capcom) this is the new installment of the mutant/zombie slaying game. Now, this right here is one of the first of its kind. I say that because it is the first game you play in first person (All of the other ones are in 3rd person) and, if you own a Playstation VR headset, you can play the whole game start to finish in Virtual Reality. This game looks horrendously terrifying and should be a great new addition to the Resident Evil franchise.
Honorable mentions go out to Mass Effect: Andromeda, Tekken 7, Scalebound, Injustice 2, God of War, Death Stranding, and Marvel vs. Capcom: Infinite
Well there ya go! That's the list! What do you think, gamers? What game are you most excited for this year? Tell us in the comments below!
(Editor's Note: This review was written by guest contributor, Tyler Haines. Make sure to check out his YouTube Channel!)